HERE YOU CAN FIND A RUNDOWN OF ALL THE COLLECTED CD RELEASES FROM OUTTALINE MEMBERS...
MP3 TRACKS THAT ARE AVAILABLE FROM THE VARIOUS
RELEASES ARE LINKED RESPECTIVELY...
GO DOWNLOAD SOME COOL MUSIC...
EVEN COOLER FOLLOW THE IMMEDIATE LINKS BELOW AND REQUEST "CHAINSAW" OR VOTE FOR US ON-LINE!
2004
OUTTALINE ONLY RELEASED LIVE VIDEO DVDS IN 2004, NEW MATERIAL IS COMING FANS...
OUTTALINE'S
CHAINSAW LIVE VIDEO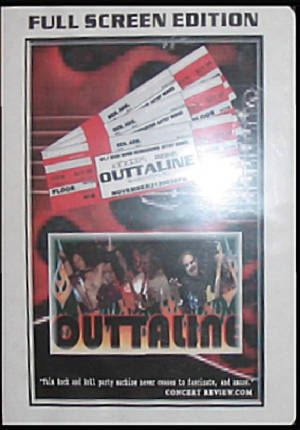 VISIT MARK AND JENNY'S MIDWEST BANDS' SITE AND REQUEST OUTTALINE'S SINGLE "CHAINSAW" WE SURF THIS SITE FOR STREAMING MIDWEST INDIE MUSIC, AND INFORMATION...
YOU SHOULD TOO!!!