OUTTALINE ENDORSES
The Biking Life
THANKS GOES OUT TO JIM, AND
HIS STAFF FOR THE RECENT ARTICLE
IN THE MAY 2005 ISSUE...
THE MAGAZINE COVER ON THE RIGHT
WAS THE MAY 2004 ISSUE, THAT
ALSO INCLUDED AN OUTTALINE
ARTICLE. WE MAY HAVE SOME
UPCOMING NEWS ABOUT
THE BIKING LIFE AND
OUTTALINE!
STAY TUNED FANS THE NEWS
IS COMING SOON!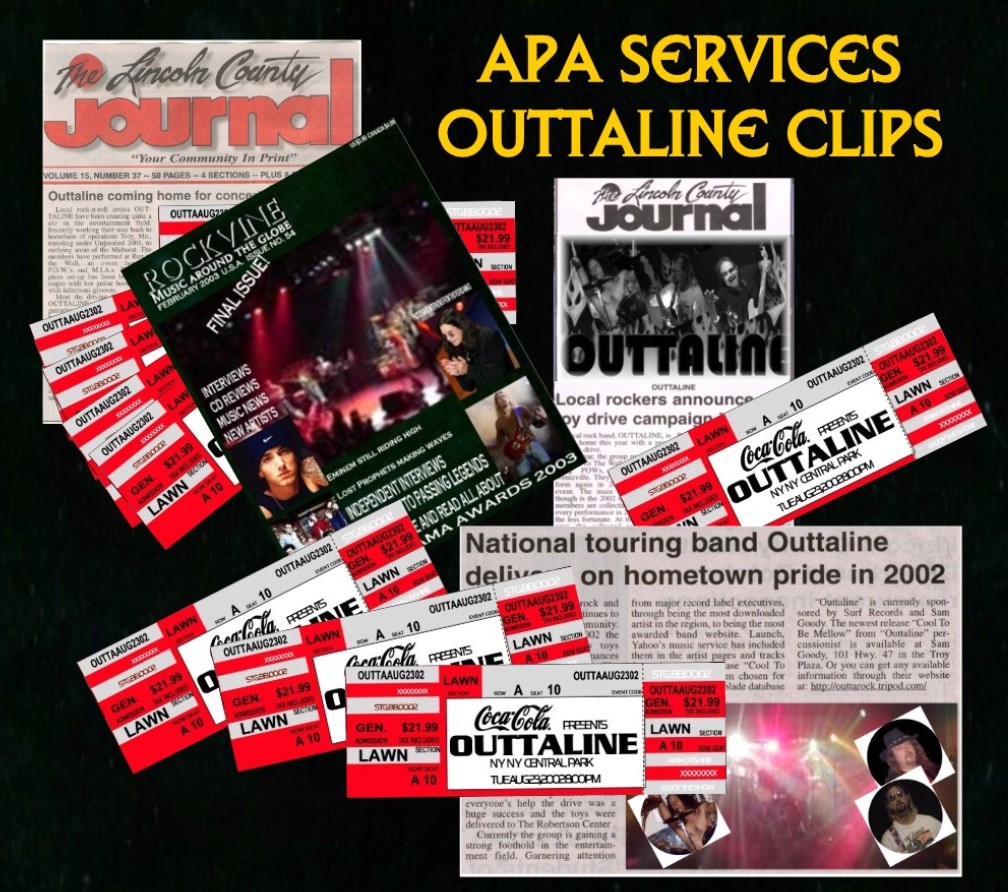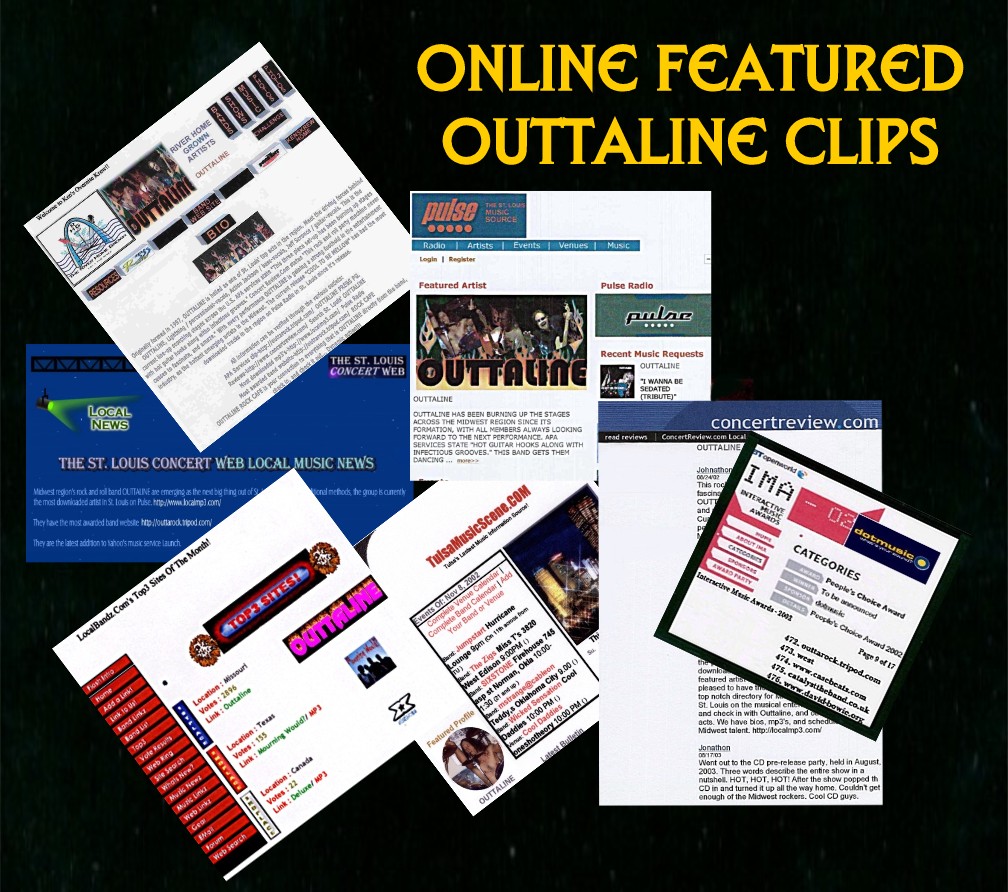 OUTTALINE CAN NEVER THANK THE VARIOUS NEWS GROUPS AND ONLINE PUBLICATIONS THAT HAVE FEATURED OUTTALINE ENOUGH. WE ALSO GIVE OUR FANS A HUGE GRATUITOUS, RIGHT ON!!! FOR VOTING THE ROCK CAFE CONTINUALLY INTO TOP SPOTS ON THE WORLD WIDE WEB...
HERE ARE A FEW EXCERPTS FROM SOME OF THE SOURCES THAT ARE BRINGING OUTTALINE TO THE MASSIVE, EVER EXPANDING FAN FOUNDATION ...
APA SERVICES
"This three piece set-up has been burning up stages with hot guitar hooks along with infectious grooves."
Article courtesy Editor Bob Simmons
CONCERT REVIEW.COM
"Excellent musicianship all the way down to the vocals. A stage show that rivals all the major acts, huge production on a local scale."
Review courtesy Johnathon R.
MIDWEST BANDS.COM
"Musicianship is phenomenal!"
Review courtesy Mark Lush
Einsider.net
"After listening to Outtaline, I was
impressed. This group has the talent
to move up in the music industry."
Review courtesy C. Littlefield
ALL EXCERPTS AND TESTIMONIALS, ARE TAKEN DIRECTLY FROM THE SOURCE OF ORIGIN, EITHER APA SERVICE CLIPS, OR OUTTALINE FORUMS...